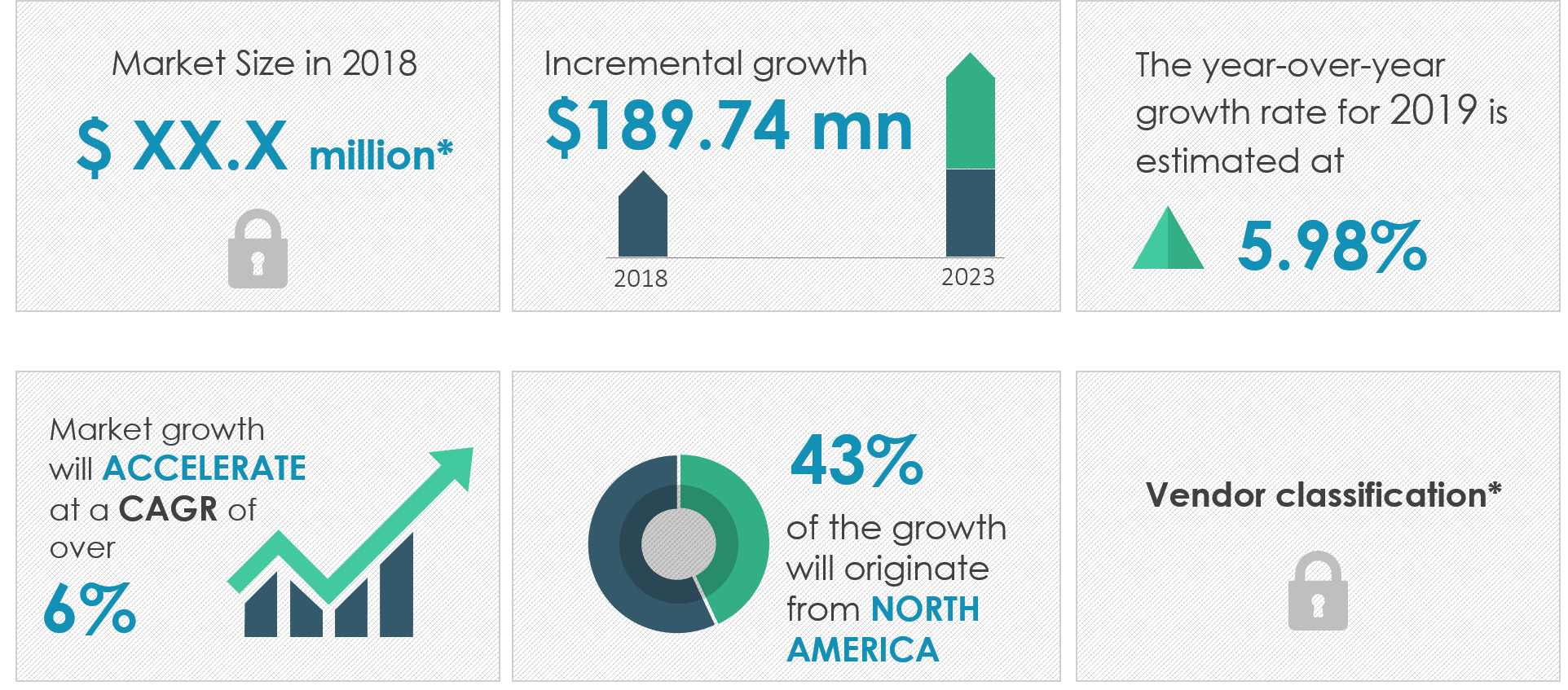 The global breast tissue expander market is expected to grow at a CAGR of 6.28% during the forecast period. The major vendors in the market are AirXpanders Inc., Allergan Plc, GC Aesthetics Plc, Groupe SEBBIN Sas, Johnson & Johnson Services Inc., Oxtex Ltd., PMT Corp., POLYTECH Health & Aesthetics GmbH, Sientra Inc., and among others.
As per the latest market research report published by Technavio, the global breast tissue expander market has the potential to grow by USD 189.74 million during 2019–2023, and the market's growth momentum will accelerate throughout the forecast period. Get the free sample report below for the detailed information.
Download the free sample report @ http://bit.ly/2N497yf
Prominent vendors in developing countries are developing new breast tissue expanders to expand their product portfolio. In September 2018, MENTOR Worldwide LLC, a subsidiary of Johnson & Johnson Medical Services, introduced CPX4 breast tissue expander at the 2018 American Society of Plastic Surgeons (ASPS) annual meeting at Chicago.
With advances in the product offered by MENTOR, plastic surgeons aim to perform prepectoral and submuscular breast reconstruction.
Vendors are undertaking various strategies, such as M&As, to increase their market presence in the competitive environment of the global breast tissue expander market.
In November 2016, Sientra acquired a complete portfolio of Specialty Surgical Products Inc. With the acquisition, the company expanded its product range of tissue expanders. To know the complete and in-depth analysis and forecast of this market get the complete report by clicking the link below.
Get the Complete Report @ http://bit.ly/33Molia