FUT 20 Players' Price Changes | Market Analysis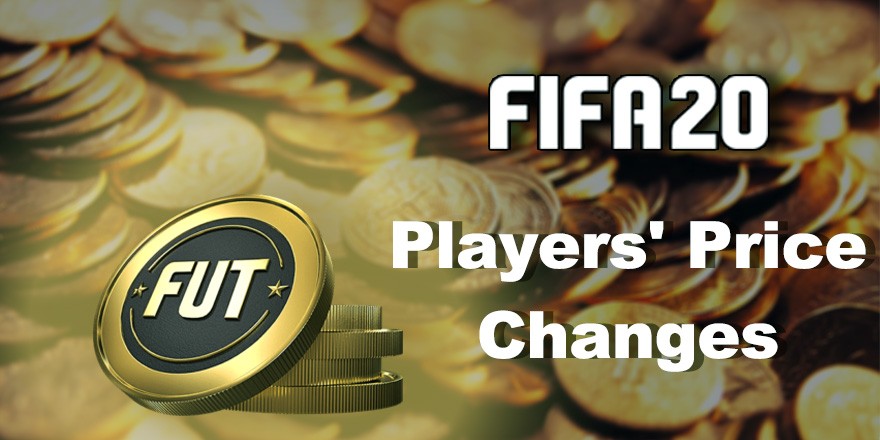 In this post, we mainly look at significant FUT price changes on the platforms like Xbox One and PS4 and then offer tips about who to buy and who to sell.
Another week has passed, and now it's the perfect time for another weekly installment of our FIFA 20 Ultimate Team market analysis. Continue reading to find out the significant changes from both the Xbox One and PS4 FIFA 20 Ultimate Team markets and tips on where to invest your FUT 20 coins.
Each percentage movement is as of 00:00 am Oct 18, 2019, UK time and was right at the time of writing this post. All information has come from FUTBIN directly.
This Is The Optimum Time To Invest In Piemonte Paceman:
Famous player Juan Cuadrado has already made it to FIFA 20 Ultimate Team's top price dropper for his second consecutive week in a row. Last week, after dropping by –32.39%, what's worse, this week the Colombian's price drops even further on the Xbox One platform, , with a -20.20% reduction to just 2400 coins.
Just as we stated earlier, his drop in price might be due to his very slow start to the Series A or his lack of attacking quality with only 64 rated finishing, 69 long passing and 58 strength.
Either way, his price is sure to bounce back from 2400 coins, therefore, the winger could make a pretty wise investment.
Some Other Price Drops Players:
Right now, it could be time to invest in these stars whilst at their much cheaper price.
First One Is: DeAndre Yedlin | Required Only 1300 FIFA 20 coins on PS4 platform (Dipping By -13.35%)
In fact, Yedlin's defensive stats of 75 standing tackle and 72 sliding tackle are not ideal for a gold card, but you have to admit that his incredible 92 sprint speed makes up for it.
His price drop is much more likely due to his nightmare return to international football, with ESPN (Entertainment and Sports Programming Network) offering the American a 2/10 for his performance in the 2-0 loss to Canada.
Second One Is: Joe Gomez | Required Only 800 FIFA 20 coins on PS4 platform (Dipping By -15.76%)
Last week, after a price rise of 46%, it is not surprising at all that this week Joe Gomez has faced a price fall. However, with 82 standing tackles and 85 sprint speed, the center back's price will increase once again very soon, and therefore, his current price of 800 coins is the most bargain.
Third One Is: Yannick Carrasco | Required Only 2700 FUT 20 coins on Xbox One platform (Dipping By -10%)
As we all know that Carrasco's FIFA 20 Ultimate Team card has experienced a number of fluctuations over the last several weeks. With a 10% drop, he might well be worth snapping up for his current price of 2700 coins. With 88 dribbling, 90 agility and 90 sprint speed, you just can not go far wrong playing this man.
After We Finished Talking About Price Drops Players.
Here Are Some Price Rises Players In FIFA 20 Game:
Now if you have these FIFA Ultimate Team cards, you will get a great rate for them right now.
First One Is: Ciro Immobile | Required 14,000 FIFA 20 coins on Xbox One platform ( Increased By +41.41%)
Immobile's FUT card now has already risen to a whopping price of 14,000 coins. With his 87 finishing and 91 positioning and is this a much more suitable price for the Italian striker? Whether it is or not, now this is the time to cash in on this forward.
Second One Is: Corentin Tolisso | Required 2400 FIFA 20 coins on Xbox One platform ( Increased By +26.32%)
After his price dropped in previous weeks, now the Bayern midfielder has experienced a price increase of 26.32%. With playmaking stats of 86 long passing and 84 short passing, the Frenchman has plenty to offer from the middle of the park.
Third One Is: Gianluigi Buffon | Required 2000 FUT 20 coins on PS4 platform ( Increased By +53.82%)
With goalkeeping stats of 91 GK positioning and 80 GK reflexes, it comes as no surprise any longer than Buffon is rising in popularity. At just 2000 coins, the Italian veteran is still a pretty bargain for what he provides.
Fourth One Is: Miranda | Required 2100 FUT 20 coins on PS4 platform ( Increased By +31.27%)
It is a little weird that Miranda has somewhat dropped off the footballing map since his move to the Chinese Super League, however, FIFA players have noticed that he still has something to provide to a FUT squad.
We all know to farm FIFA 20 coins in this game is pretty difficult, therefore, we offered various methods to help players save as many coins as they can. And if you want to know how to earn 10,000 coins at once, then please visit here.